Cesally
CESally.com is ICHP's continuing pharmacy education (CPE) credit processing website.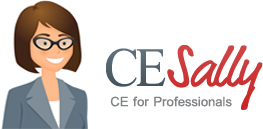 Be sure and set up your individual account on CESally.com. You will need to maintain a valid email address, and you will need your NABP eProfile ID number to set up your account. All ICHP member benefit CPE programs - such as the half hour CE Appetizers (lunch webinars fka Champion), NISHP, Sangamiss and West Central CPE, and all ICHP home study - will be visible (using the Search function) only to ICHP members with an ICHP linked CESally.com account. CESally.com will report your successful CPE completions (which may include pre and post tests, and always include program evaluations) in real-time to CPE Monitor so you will always have up to date information in your CPE Monitor account as well.
All ICHP accredited CPE programs include instructions for claiming credit.
For ICHP members only:

How do I access ICHP Members' only programs on CE Sally?
PDF Version - CESally Instructions
You will only have to perform these steps once to link your CESally account to ICHP. Once linked you will have access to all ICHP Members Only programming on CESally.com by typing in the program title in the Search Box.
To request access to ICHP Members' only programs:
Log in to your CE Sally account.
Click on Your Account
Click on Professional Associations (right hand column)
Click See all Associations
Under ICHP, click Contact
Fill out the Contact Association form and select "I'm a member of ICHP but can't access your CEs", add a message, and click send.
An email will be sent to ICHP. After we receive your contact request, we will confirm your membership and grant access to all the ICHP programs.
Instructions to complete your ICHP Home Study CE on CE Sally
You must log in to CESally.com to access any ICHP Home Study programs. If you do not see the ICHP Home Study programs when you search for them, you may not have completed the 'connect to ICHP' steps listed above. The programs will be visible in a Search if you are connected to the ICHP association link on CESally.com
Select the home study and click on it. This takes you to the information page with CE Status steps listed on the far right column.
To do the home study select Complete Now, OR ADD to To-do List.

If you select ADD To-do List, when ready Go to Your To Do List and Click on Start to do List.
If you select Complete Now, it will take you directly to your To-do List page and the CE program will be there so you may begin. You will see the webinar title link.

To view the home study video, click on the link to the webinar and listen and view the slides. Or open and read if content is a journal article in a PDF format. (Please note the link may be in the description of the activity.)

After viewing click on the upper left corner Back to your To-do List
Then CLICK on the Go To Next Step at the bottom of the To Do List page
You are now on the Complete Post Test page. The questions and answers are on the page and you select your answers and then click on Grade This Post Test
When you pass, (you will have 99 tries available), scroll down and click on Go To Next Step at the bottom of the page.
You are now on the Evaluation screen. Complete all of the questions.
Click on Go To Next Step at the bottom of the page.
Verify your participation by CHECKING the check box.
Click on Go To Next Step at the bottom of the page.
You will then be on the Report the CE step. The box will be checked for you, but visually double check that it is.
Click on the Go to Next Step at the bottom of the page, (which will report your CE).
You will get a message that your CE has been reported if your NABP is valid.
You will go to your CPE Monitor account to print off a transcript of any of your CE as all transcripts are only issued through CPE Monitor now.

For system requirements, please go to: CESally System Requirements

If you have any problems or questions, please email us at members@ichpnet.org, or use the contact us option on CESally.com (lower right column). Thank you!